News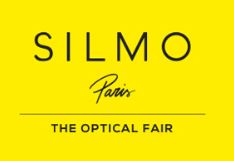 SILMO 2019 Paris
Visit ESW Vision at the SILMO Paris exhibition 2019. From September 27-30 you can find us at booth #5L002.
more
Say no to eye pain!
The eye service promotes eye health and acts prophylactically. Relying on Intense Regulated Pulsed Light technology (IRPL®), it eliminates the cause of dry, burning, red, and tired eyes – unlike eye drops that only help alleviate the symptoms.
How the eye service works:
The service only takes a few minutes.
The client sits comfortably in a chair with the backrest tilted back. The optician covers the client's eyes with protective metal eyecups that are impermeable to the emitted rays. Hydrogel is applied to the lower eyelid.
A series of light pulses is performed around the eye. These are gentle and non-invasive.
The series is repeated in the same way on the lower eyelid of the other eye.
The application restores the normal activity of the Meibomian gland, with very rapid improvement for the client within hours of the application. The effect lasts a few days at the beginning.
In total, the eye service comprises three to four sessions.
Eyes and light. A good combination.
Quick and easy
Long-lasting

Scientifically proven:
90 % satisfaction
tearstim® technical data
Dimensions
Maximum 270 x 210 x 380 mm
Weight
Maximum 6,4 kg
Size packaging
Measurements incl. packaging 612 x 325 x 540 mm
Technology
IRPL® (Intense Regulated Pulsed Light)
Manufacturer warranty
2 years
Device service
Maintenance-free
Installation type
Desktop unit, mobile use
Become an eye service partner!
You want to know more about how to add the NEW eye service into your optical store:
Head Office France
ZA de la Prévôté
rue des Côtes d'Orval
78550 Houdan, France
Export Office Austria
ESW-Vision GmbH
Lunaplatz 1
4030 Linz, Austria
Phone: +43 (0)732 / 272 373
Mail: contact@esw-vision.com
You want to know more about the NEW eye service from opticians: keepyoureyesfit.com